Silicon Valley Founders Holly Liu and Shruti Shah share their startup stories
On the occasion of International Women's Day on March 8th, Startup Grind Melbourne hosted two incredible female founders from the San Francisco Bay Area, Holly Liu of Kabam Gaming, and Shruti Shah of Silicon Valley Bank. They were in town as guest speakers for Run the World Tech Formation, a day-long conference focussed on women in tech organised by League of Extraordinary Women founder Sheryl Thai. Both Holly and Shruti have been through the life-changing experience of founding and scaling high-growth tech startups in the hyper-competitive Silicon Valley scene and were all too keen to share their experiences with the Melbourne Startup Grind community.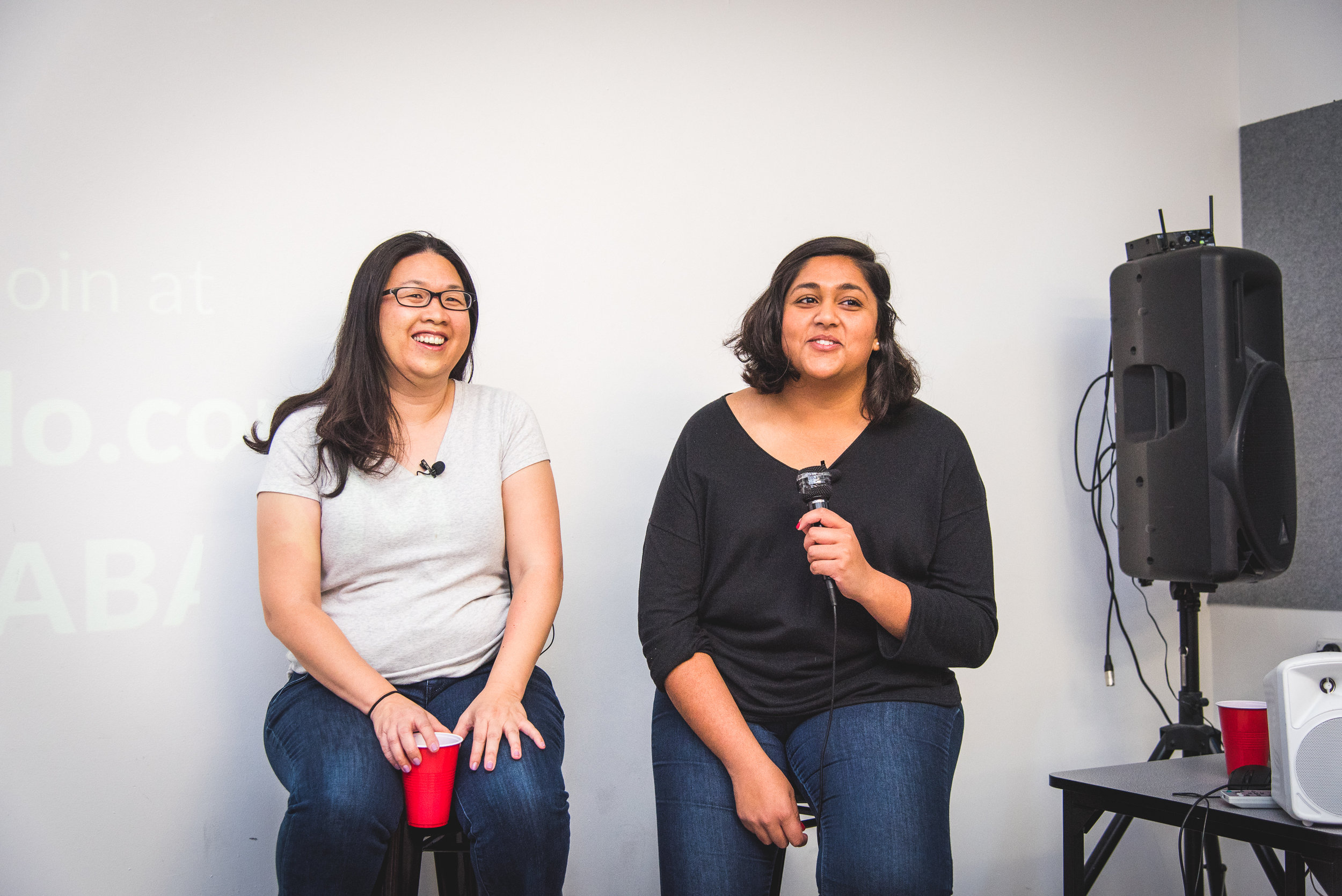 Holly Liu, co-founder and leader of gaming juggernaut Kabam
The Kabam story started with the founding of WaterCooler in 2006 by Holly Liu along with Kevin Chou, Michael Li, and Wayne Chan, initially as a corporate social network. After the initial idea didn't work out, the team took advantage of Facebook opening up their API to enter the TV show and sports entertainment space. After an initial trivia game literally "melted the servers", they realised that the game idea was indeed working. By 2009 they had managed to amass over 26 million users across Facebook and raise US $5.5 million in funding to expand the games business.
In 2009, Holly was involved in leading the design for the immersive Facebook game 'Kingsdoms of Camelot' which went on to become one of most successful offerings from the company. Around the same time, Watercooler rebranded themselves as Kabam.
Kabam's games were trailblazing in the sense that they helped build global communities of gamers through their chat function and also paved the path for virtual currency and microtransactions. Holly oversaw tremendous success and growth at Kabam, with revenues growing from $0 to $360 million in just four years. Additionally, as Head of Human Resources, Holly's team was responsible for Kabam's global pool of over 800 employees as well as attracting and retaining top talent within a workforce that had experienced 500% growth in 3 years.
Holly had a partial exit out of Kabam in December 2016 when Netmarble Games, a South Korean company, acquired the Vancouver studio of Kabam for $800 million. Having divested most of their assets in the sale, Holly has taken on the role of Chief Development Officer, helping to expand the gaming business into China through the formation of strategic partnerships with local players. Holly also has much more time on her hands and is finally ready to share ten years worth of experience with entrepreneurs who stand to benefit from her knowledge.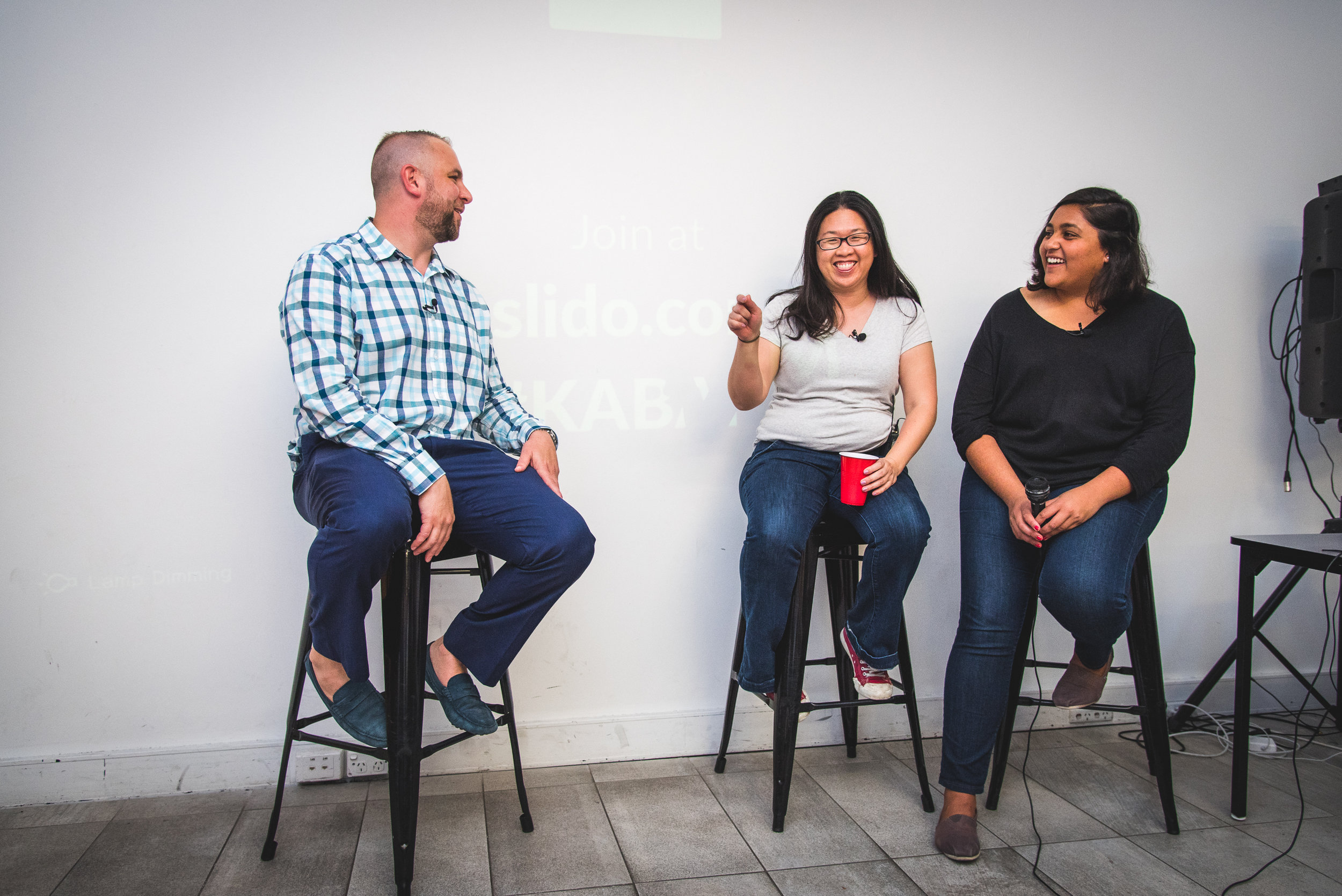 Shruti Shah, entrepreneur-in-residence at Silicon Valley Bank
Shruti Shah started her professional career as a teacher in the public system but soon realised that her true calling was entrepreneurship. So she joined an edutech focussed VC, New Schools Venture Seed Fund, which funded tech initiatives targeted at low-income schools. Being immersed in the startup environment that emphasised on solving problems through creativity and innovation was the catalyst for her to take the plunge into her own startup Moov Loot, a second-hand furniture marketplace.
What started as a bootstrap project between friends with $15,000 in funding went through the most coveted startup accelerator, YCombinator, raised $22 million in funding and grew into a national network operating at the intersection of technology, warehousing and logistics. Unfortunately, the 200 employee startup had to be wound down in July 2016 as the growth couldn't be sustained without achieving profitability.  
Shruti's career has pivoted for the third time after she took up the role of entrepreneur-in-residence at Silicon Valley Bank, an institution that is dedicated to supporting the financial needs of startups in the Bay Area and help the industry succeed. Shruti is a global advocate for the Stripe Atlas Program, which aims to help startups from all over the world incorporate in the United States, open a US bank account (traditionally a hassle for foreign businesses) and also access expert advice on US legal and tax laws.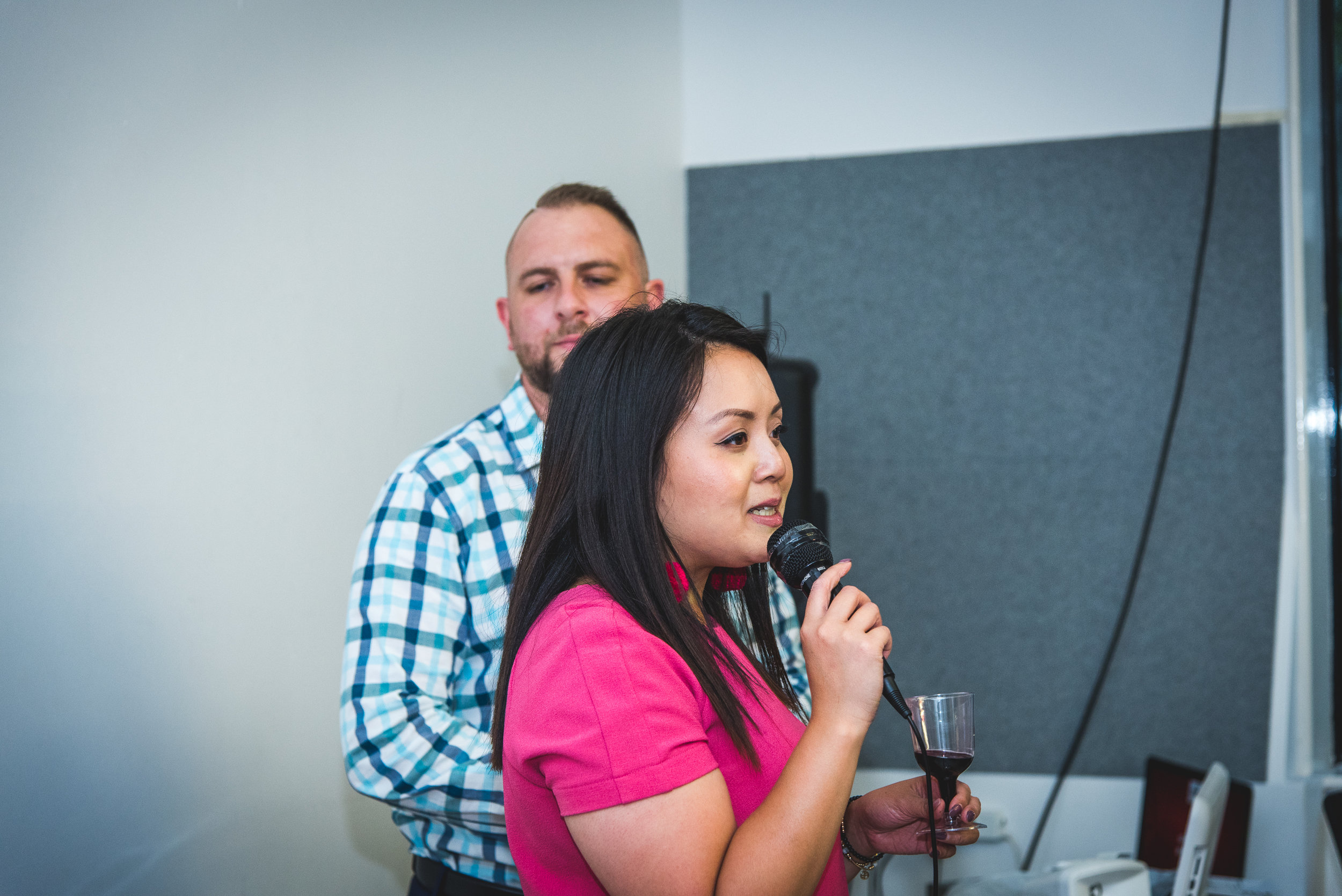 In addition to their stellar careers, the two founders had some great tips for the emerging Melbourne startup community:

#1 Ideas are great, but it is execution that matters
Holly is a big proponent of sharing ideas to receive initial feedback and enrich startup ecosystems. All too often, in many ecosystems outside of Silicon Valley people, are too afraid to share their ideas because they are afraid that valuable intellectual property will be stolen. However, at any given time, there are probably a dozen companies working on the same idea, be it the next generation social network or the future of tourist accommodation. However, what differentiates an idea from the next Uber and AirBnB is the commitment, planning and creativity that goes behind the execution of the idea into a viable business.
#2 Adopting a mindset of constant trial and error
For any entrepreneur, Shruti emphasises the importance of getting used to the idea of constantly trying new tactics to see what fits. From her experience with Moov Loot, Shruti believes that small companies face the biggest challenge in trying to integrate technology with the physical infrastructure, as Moov Loot tried with their online furniture marketplace and home delivery model. Sometimes, not having enough focus means that valuable time goes in debating the right strategy without actually trying anything. For her, taking the 'don't debate but do' attitude is the right best strategy to have.
#3 It is important to encourage a karma-driven community
Shruti also speaks about the karma-driven culture of Silicon Valley in which people are willing to 'pay it forward' and support newer startups. The best part of her experience at YCombinator was the incredible network of founders and mentors she could access through the program who readily helped her team in the very early days. YC has churned out more than a dozen unicorn startups (that are valued over $US 1 billion), and these teams along with other alumni companies form a very powerful support network that present YC residents companies could tap into and map out their own successful strategies.
#4 Building a team culture that includes everyone
Both Holly and Shruti have been in charge of human resources in the course of their founder tenures. So they both emphasised the need for a strong company culture that created a sense of ownership, inclusion and empowerment. Holly is a firm believer of the mantra 'culture is caught and not taught'. Having a firm set of values, taking a long-term view of incentives (such as annual bonuses instead of quarterly bonuses) and trying to lead by example from the C-suite level were some of the strategies Kabam applied in creating a successful and high-performance culture. Similarly, Moov Loot sought to bring together its tech, logistics and warehousing teams through monthly strategy meetings in which everyone had a say in making decisions for the company.
#5 Do not compromise on your authenticity
As women within the tech industry, which even in 2017 is overwhelmingly male-dominated at the board and executive levels, Holly and Shruti faced the inevitable challenges of sometimes not being heard or taken seriously in their leadership positions. Holly's East Asian heritage and Shruti's Indian and Jewish heritage were also aspects of themselves which exposed them to their unfair share of assumptions and stereotypes. Instead of shying away from difficult conversations, both women have been trailblazers in the areas of diversity and inclusion, calling out behaviours, whether it be a board member, colleague or VC that they found did not belong in the 21st-century workplace. While a lot of work remains to be done, they strongly feel that the current movement for authenticity, diversity and inclusion is generating widespread awareness and sowing the seeds for lasting change.