As the Victorian entrepreneur-in-residence and champion of startup community building, Andrew Hyde not only loves the Melbourne coffee but is greatly appreciative of the thriving community culture surrounding the city's startup ecosystem. He sees parallels between Melbourne and his hometown of Boulder, Colorado; a sleepy little town of hundred thousand which has successfully created a multi-billion dollar startup economy largely due to the meaningful narrative that was shaped around Boulder's high quality of life and close-knit startup scene centred around community events. At the first Startup Grind session of 2017, Andrew narrated his story of founding the Startup Weekend, an event that has now spread to over 162 countries and attracts over 500 thousand participants worldwide.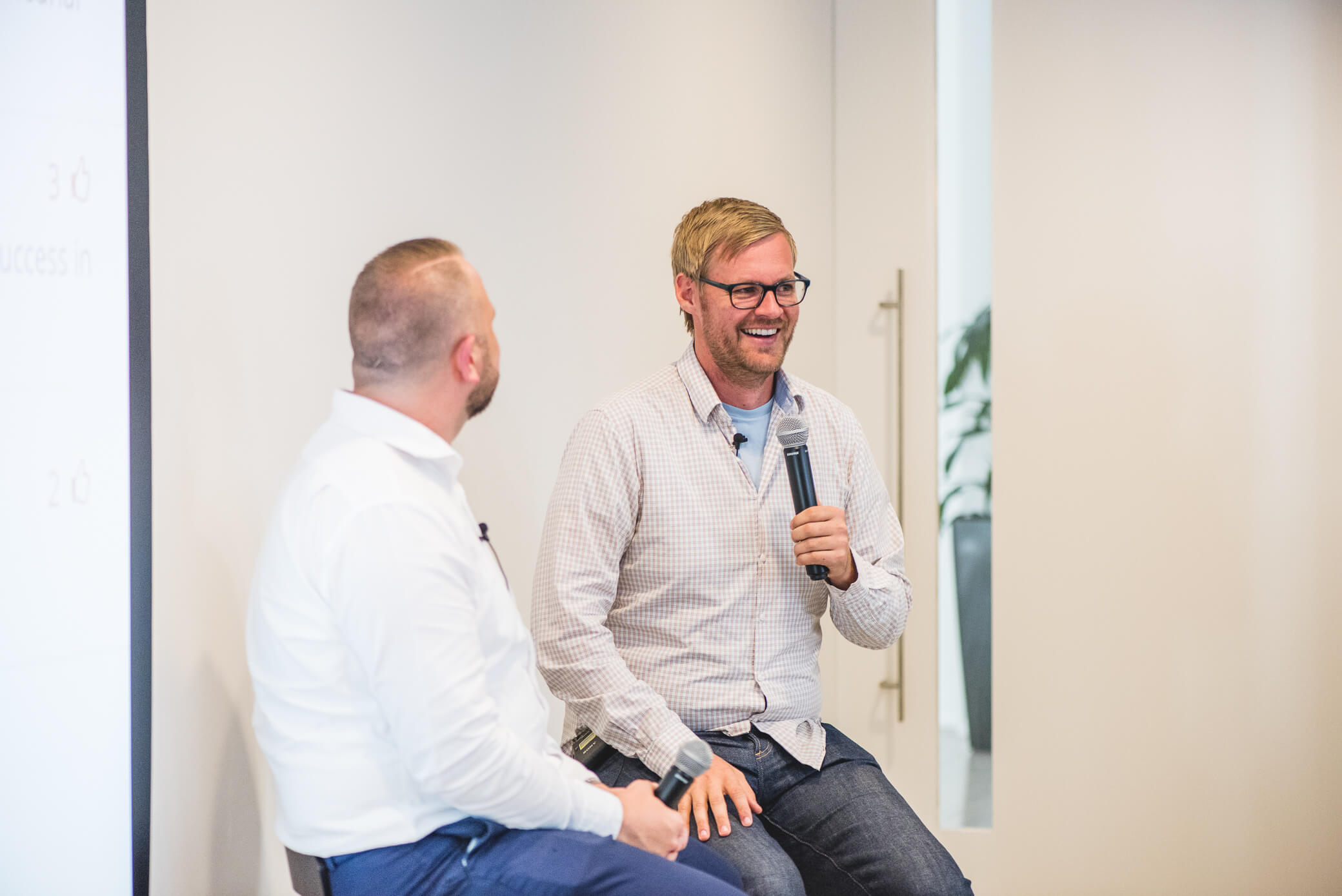 Growing up on a ranch in Oregon, he was instilled with the values of hard work and community from an early age. After a degree in design from college which he completed in record time, he found his job in marketing rather unchallenging. About the same time, the GFC was taking its toll on the United States and many smart and creative people had no other option than to pursue a career in startups. Andrew decided that he could help these newbie entrepreneurs by bringing them together and facilitating exchanges of ideas, skills and knowledge. That was the idea behind the Startup Weekend, a 54-hour weekend startup building boot camp. The Minimum Viable Proposition (MVP) was launched under 5 hours, and 82 people attended the first event a few weeks later. It turned out to be a great success.
Andrew fondly recalls the impression he had of the early participants, "For the very first time they thought that they could be entrepreneurs."
Growth of Startup Weekend and acquisition by Techstars
The growth of Startup Weekend happened rather quickly. While there were other hackathons around, people resonated with the logo, ethics and community of Startup Weekend. In the first six months, Andrew was flying to a new city each week to host the Startup Weekend. With the expansion, also came the cash crunch. For the initial phase, Andrew was putting his own money into the event, and it was a completely free for participants. When that eventually became unsustainable, the very first round of pricing structure involved charging $25 at the door for seven meals and a t-shirt. This was hardly enough to cover the costs and after some hard struggle, Startup Weekend was finally able to receive sponsorship from Google for Entrepreneurs. Andrew had also reached the burnout state after having worked relentlessly on events and was very happy to have Startup Weekend turned into a non-profit and be ultimately acquired acquired by Techstar. Andrew Hyde was Employee #1 at Techstars. Techstar, co-founded by David Cohen, Brad Feld, David Brown, and Jared Polis, ultimately went on to become one of the most prominent startup accelerator and venture capital providers in the world, accepting only 1% of the applications that are submitted to them.
Later on, Andrew also founded the Startup Week that showcases startups, technologies, talks and businesses and has now spread to over 100 cities around the world. Startup Week has also been acquired by Techstars.
Finding inspiration through travel and writing
To escape the pressures of the high-octane startup world in which he had pushed himself to the very limit, Hyde has taken extended breaks travelling the world and has been living as a minimalist travel blogger for quite some time. He gave up most of his worldly possessions and apparently manages to live on just 15 items, something that attracts its fair share of controversy as well as curiosity. His stories of adventures to 79 countries are well documented on his blog and also inspired his book 'This Book is about Travel' that went on to become Number 1 on Amazon.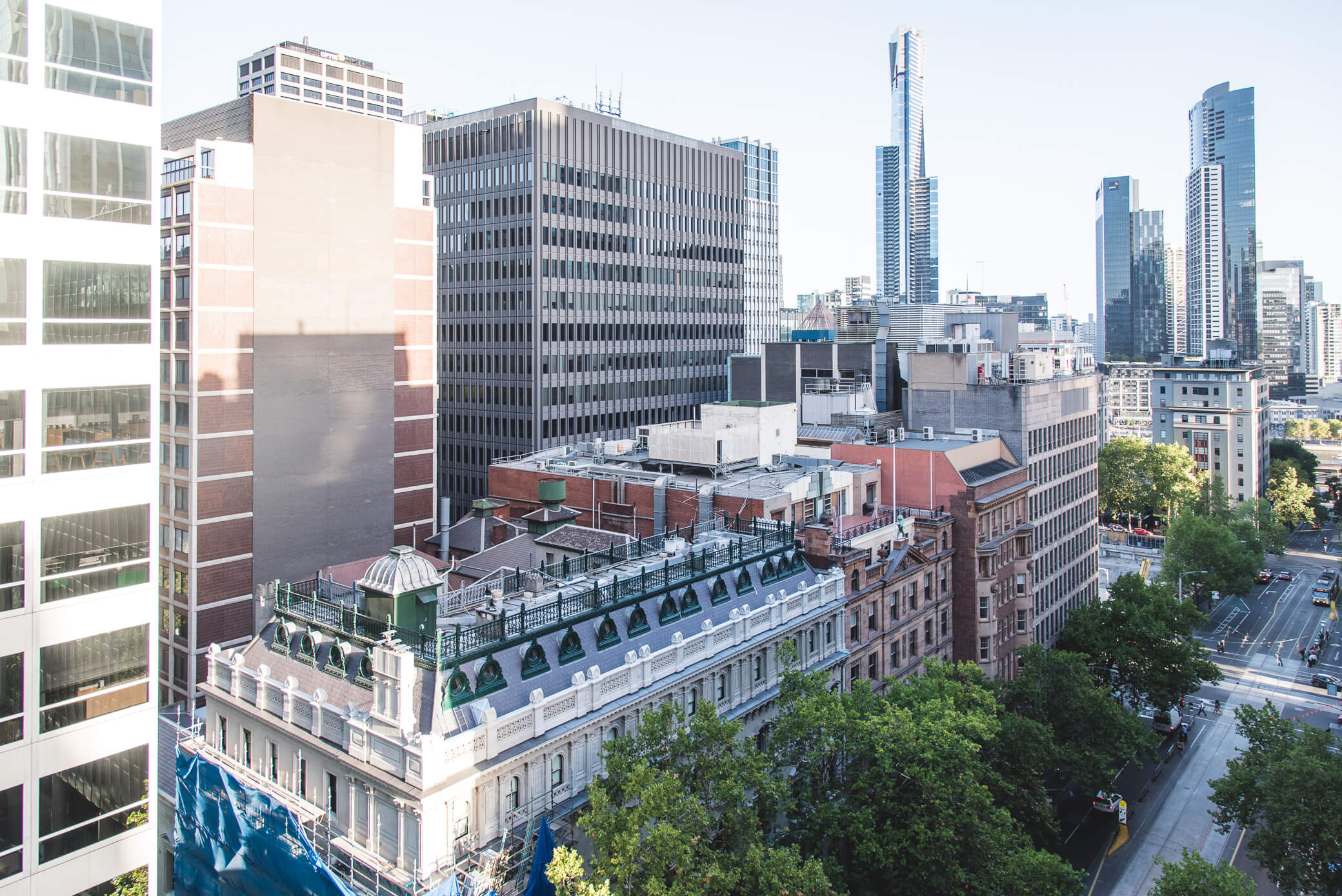 So, what can the Melbourne startup scene take away from Andrew Hyde's experiences in community building?
#1 Creating a narrative around an ecosystem's key strengths
Andrew observes that Melbourne today is what the New York tech scene used to be ten years ago. Melbourne is a modern and world-class city filled with incredibly creative and well-travelled people as well as a fantastic community culture within and outside the startup scene. Entrepreneurs from all across the globe value the high quality of life and human capital that Melbourne has to offer and many would be highly willing to relocate and set up companies in the city. This should be central to the narrative we create in pitching our city to the world.
#2 Valuing the philosophy of giving back
Startup Weekend, Techstars and the entire Boulder startup community have the philosophy of 'giving back' firmly ingrained in their DNA. It is about creating a supportive environment in which newer players feel included and can tap into the experience and mentorship of older veterans. Making mentoring and early stage support readily available to new entrepreneurs is a fantastic way for any city to rejuvenate their economy. Boulder has proven this very successfully through its ingenious startup economy and Melbourne needs follow the same route.
#3 Inclusiveness of the startup community
For a community to attract diverse talent from all cross sections of the society, inclusion and openness need to be at the very heart of how people engage with one another. This means events need to cater to people of all ages, cultures, genders and socioeconomic groups and organisers need to have the patience to learn and grow from feedback. Research has consistently proven that diverse organisations are more innovative and resilient and if you are into startups, you just can't just miss out on innovation and survive.
#4 Focus on goals
Whether it is a community or an individual start-up, a razor sharp focus on goals and planning a clear path towards them is a mindset that needs to be adopted from the very beginning. Startups and startup communities tend to be creative melting pots with relaxed and often radical ways of thinking. This is very well and good and is the chief driver of innovation. However, not having discipline and governance can easily reduce entrepreneurial communities into dysfunctional congregations that create no real value for anyone!
Melbourne, for now, has a lot to cheer about. Surveys and reports place us among the most dynamic places in the world to start a tech or creative business. With the United States potentially moving towards more protectionist business policies, Melbourne with its openness, community as well as government startup incentives like LaunchVic is very likely to emerge as a top launchpad for startups looking to benefit from the huge Asian market on our doorstep.