Jennifer Fein shares an expat's guide to the Aussie startup scene
After eight years of experiencing the intensity of life that is New York, Jennifer Fein decided it was time to settle for a more moderate pace in the world's most livable city, Melbourne. Not long after, she also made the decision to trade her 'safe' corporate career in digital marketing and product development and follow her passion for creating a software tool specially made for travel planning, a space she has had a love affair with for many years. Thus began her journey with YouLi in the unchartered waters of the Melbourne startup scene.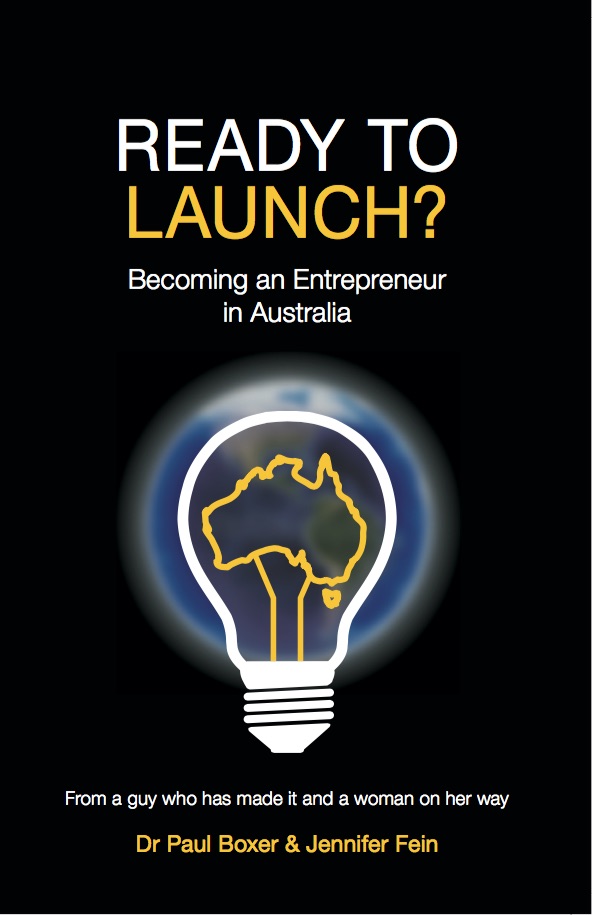 Jen finds her way through 'Ready to Launch'
As a newcomer to Australia and a first-time founder, she quickly realised the need for honest and unbiased advice and mentoring if she had any hope of success in the risky game of startups. Jen was lucky enough to find serial tech entrepreneur Paul Boxer, a highly successful founder of several hitech defense startups, the largest being Sentient Vision Systems. Paul and Jen had many conversations on setting up a startup in Australia, a place that is different to the US in its resource constraints and also in the somewhat risk-averse way of doing business. On top of that, Jen had to navigate the unique ways in which financial, legal and governmental systems worked in this country.
Amidst all the conversations they had about creating an Aussie startup,  Jen and Paul realised how these conversations could help many others in a similar position. So they wrote up a short, sharp and incredibly useful book that specifically addresses the question of how to launch a successful startup from Down Under. Ready to Launch is written in a very simple language and does an excellent job at fleshing out the complex set of personal, financial and commercial challenges that a new founder needs to navigate past before their idea can morph into a functioning and profitable business. I have read this book and would personally recommend it to anyone looking to quickly find out if they are indeed ready to get started. And if yes, Ready to Launch also spells out the practical steps to be taken to receive funding, set up an office, hire employees, negotiate agreements and many such other things that a new business needs to get done.
Jen's words of wisdom for first timers
Having been on the startup roller-coaster ride for over a year, Jen also has some words of wisdom for fellow founders:
Advice: On the topic of seeking advice, Jen says. "Go out there, listen to all people and ignore all of them." She is very much about following one's own path and trying something that feels right for the individual. Although it is a good idea to remain sensible, a startup is very much a creative venture and not everyone's painting is going to look the same. That is fine!
Co-founders: After careful consideration, Jen has decided to go solo. For her, "it depends on what is your truth." Each person has their individual preferences and working styles and being yourself is an essential ingredient of success.
Decision-making: 'Ready to launch' does talk a bit about decision-making as a founder. Jen explains, "Founders need to find clarity in themselves. Do you feel confident about making your own decisions or do you need help through conversations?" Decision-making style can heavily influence whether someone needs a co-founder or not.
Realistic expectations: While success should rightfully be everyone's goal, Jen believes that it is worthwhile to reflect on the grit and perseverance that is needed to get there. "Successful people do find their niche; but not on their first attempt. It's a painful process. The difference between successful and unsuccessful people is that the successful ones are willing to fail continually until they succeed."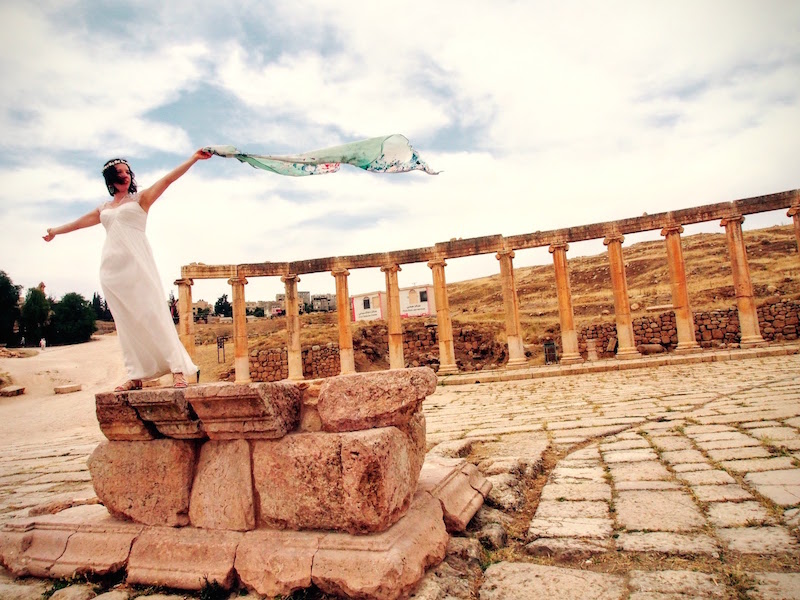 Jen's travel startup YouLi
Jen's startup idea for YouLi is inspired by many adventures as a digital nomad around the world that ultimately led to a dream wedding in Jordan. Jen and her husband Adam have previously planned many trips with friends and family spread all over the world and know all too well how tedious the process can be, with endless email trails and complex spreadsheets that need to track everyone's itinerary, schedules and bookings. For more and more people opting for destination weddings, this can be a needless hassle. Although there are great platforms such as Tripadvisor, Expedia and AirBnB that have made trip planning much easier, there is yet to be a good travel planning and management tool that simplifies the process and brings everything together. This is what Jen is hoping to change through her visually appealing and customised software technology.
As a person who very much treads her own path, Jen has spent most of the early phase of development of YouLi in getting to know her customer instead of hunting around for VC funding. That has enabled her to retain greater control of her company, and Jen hopes that the intensive customer research that has gone into the product in the early days will create value for the end user. YouLi platform is currently open to early adopters on a tiered fee structure, with usage being completely free for trips involving six travellers or less. In return for discounted usage costs, YouLi is hoping to gather as much customer insights as possible and build from that in a true Lean Startup fashion.
Jen is a highly organised founder who has managed to merge her passion, experience and discipline into a product that appeals to a very niche market of high-spending, experience-driven millennials. So we can hope that great things are ahead for this founder and her startup venture.
If you would like to learn more about Jen's startup YouLi, check out youli.travel. To obtain a copy of Ready to Launch head to Booktopia.