THE FREE BOTTLED WATER STARTUP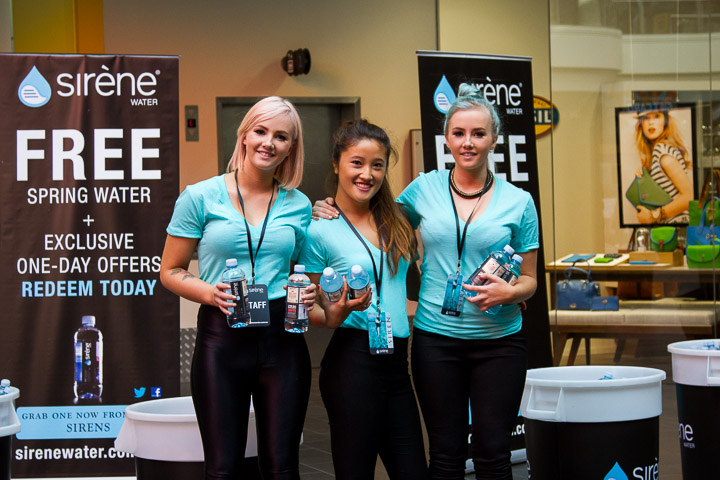 Melbourne based Startup Sirene are fighting for your right to get free bottled water!
Remember those good old days when water was free?  Neither do I Lol
Sirene was started by four young Melbourne entrepreneurs on a mission to make free, environmentally friendly water a reality for Australians everywhere. Natural spring water is packaged into a oxo-biodegradable bottles and handed out free to consumers.
The cost of the product is offset by the advertising on the bottle, letting Hoyts offer you discounted movie tickets in exchange for a free bottle of water - I think that is a great deal!
I think this is also a win-win for the businesses involved, they promote their message without pushing it, they give you a real product that is useful, and save you the money you would have spent on a bottle of water. To top it off you also send a positive message about playing a small role in reducing landfill. Love this concept!