Instagram marketing hacks from Gretta van Riel
Instagram, with a network of over half a billion followers and reaching 59 percent of 18 - 29 year-olds in the US, is undoubtedly one of the most valuable mediums for marketing to the young and tech-savvy generation. A distinctive phenomenon within Instagram marketing is the rise of influencers, everyday amateurs who are often great in product and lifestyle photography and manage to attract a faithful following. They are in a prime position to recommend their favourite brands to their target audience.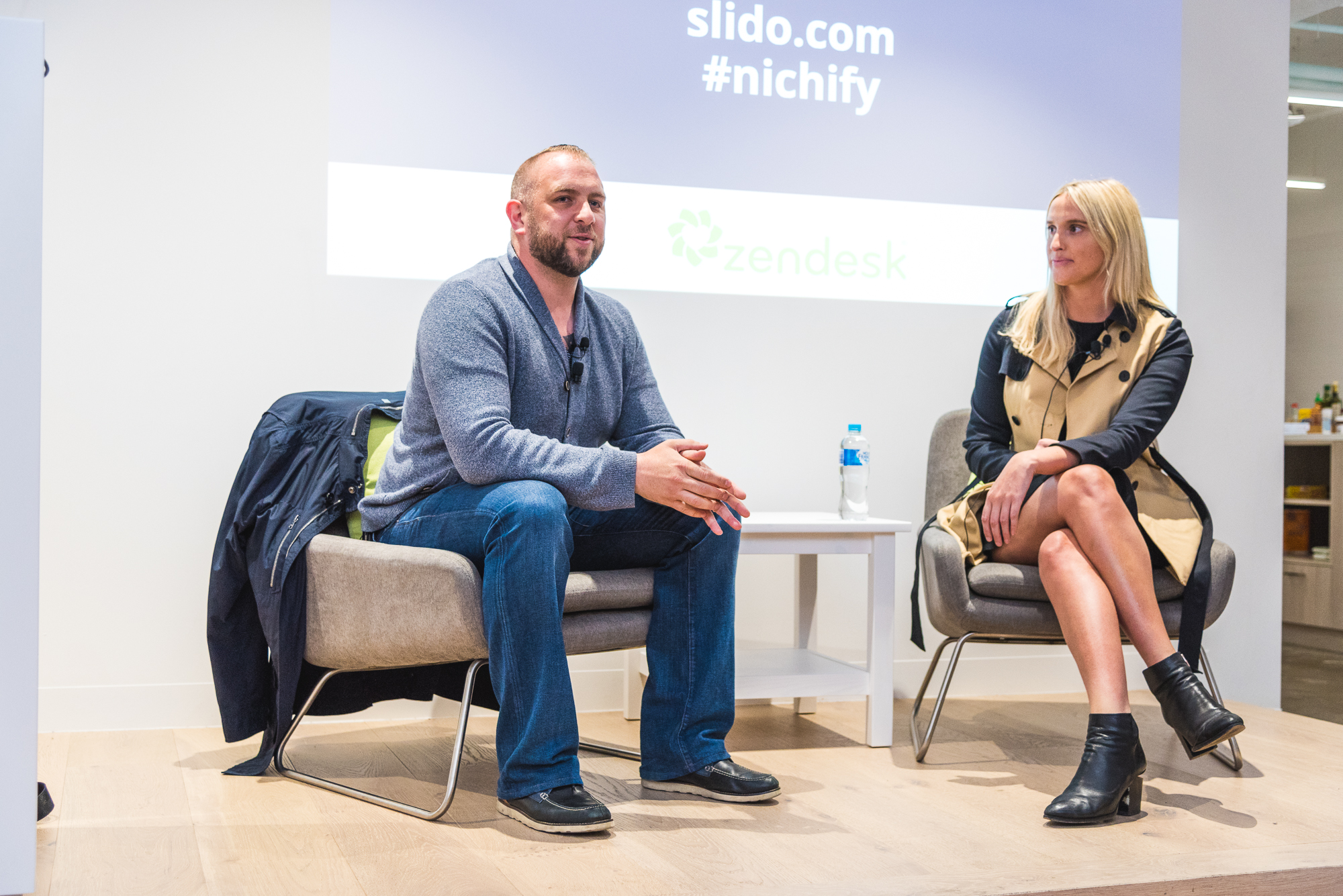 Four years ago, Melbourne entrepreneur Gretta van Riel was one of the early entrants into this platform. In this very short period, Gretta has created several successful companies by harnessing the power of Instagram and has cumulatively amassed over 17 million followers across her ventures. Gretta spoke to Chris Joannou of Startup Grind on 24 November 2016 about her adventures with Instagram and shared some of her tried-and-tested hacks.
When 7 meetings becomes 9 (in a day). Such a great start to our @thefifthwatches NYC media tour with @alex.j.mcbride and @kileehughes #thefifthwatches #newyork #backtoback
A photo posted by Gretta 🌹 van Riel (@grettarose) on May 23, 2016 at 1:56pm PDT
Gretta's first venture, SkinnyMe Tea
Gretta began her career as a digital marketing manager and soon found that she had limited opportunities to feel challenged in her role. In her spare time, she discovered how it was possible to create a non-personal following around products like her wardrobe and later sell off selected items such as her designer handbag.
This gave her the idea to start her first Instagram-based eCommerce business SkinnyMe Tea (SMT), a 'teatox' product that helps with weight loss. Gretta initially did all the manufacturing, packing and shipping from home during nights and weekends, whilst juggling her full-time job. The Instagram account grew to over 600,000 followers under a year and very soon Gretta was making her monthly wage in a day. That was a signal for Gretta to quit her day job and focus fully on her entrepreneurial dreams. She has never looked back since!
SMT now has over 350,000 customers and has been featured on Elle and The Four-Hour Workweek.
Dropbottle
Dropbottle came out of SMT and Gretta's intuition that the market was looking for a stylish and robust bottle of carrying detox water. Dropbottle is a long glass bottle that can be filled with healthy fruit and water and comes with an infuser and handle. Apart from having a splendidly photographed Instagram, what has helped the rise of the Dropbottle is being handpicked by Oprah as one of her favourite things of 2016.
Rainbow @dropbottle x @choosingchia. Thank you for the incredible photo Jess @choosingchia #choosingchia #creator #creative 💕
A photo posted by Gretta 🌹 van Riel (@grettarose) on Jul 22, 2016 at 5:10am PDT
The Fifth Watches
The Fifth Watches is the only company that Gretta has co-founded, pairing up with her friend Alex McBride. It started with the idea of monetizing Alex's design and architecture blog which finally ended up being a brand of limited edition watches.
The 5th has an interesting business model based on exclusivity around timing. The online shop displays products all the time but only opens to customers on the 5th of each month for 5 days creating a sense of urgency and scarcity about the products. This trend seems to be working very well as the team has expanded and so has the Instagram following to over 440 thousand.
Have you met AKI? From the new Tokyo range, this beauty is available from just $95 USD now at: www.the5th.co. 3 days to go of our November release! #The5TH
A photo posted by The 5TH (@the5th.co) on Nov 5, 2016 at 2:39pm PDT
Nichify
After several much simpler products, Nichify is Gretta's first tech offering that builds upon her experience as an influencer to form multi-directional relationships between brands and influencers.  For Gretta, Nichify has been 'the hardest to build and also has had the most personal involvement'. Analytics on her existing base of 17 million followers indicate that there is 200 million inreach and over a billion outreach amongst the connections. This is what Nichify is looking to leverage. The unique value proposition of Nichify is that it is not a marketplace but focuses on building relationships. The beta version, which is free, is due to release in Jan and Gretta is working with only 15 brands at this stage.
While Gretta acknowledges that not having a technical background makes things difficult and so a technical cofounder can be a good idea, she has been able to hire a dream team to pull together the beta version in six months.

So what are some of the Instagram Marketing and Business hacks from this sensational serial founder?
#1 Collaborating with Influencers
Collaborating with other influencers within an industry is the best way to grow one's following. The best influencers to work with in the industry are those with 20 to 50 thousand followers as they have a lot of room for organic growth.
#2 Shoutout for Shoutout (SFS) or Share for Share
Networking with other influencers can be easily done through mutual shoutouts and reposts of shared images. The SFS technique works best between accounts with similar numbers of followers and can help both accounts grow through reaching out to each other's following.
#3 Repost top posts
Searching a hashtag is a great way to find what are the top posts on the subject. Reposting the top posts attracts both likes and follows.
#4 Follow and unfollow
Gretta spent hours each afternoon following others and then unfollowing them the next day that helped to grow her Instagram as people got interested to find out who the person was.
#5 Instagress - automatic following and unfollowing
For those who are time poor, liking, commenting and following can be easily automated using the online tool Instagress.
#6 Buy other Instagram accounts
Instagram accounts are prime real-estate and can be bought as well. This gives a business ready access to followers and content that can be subsequently built on.
#7 Scarcity and Exclusivity
Always having an element of scarcity and exclusivity around one's product offerings, such as a limited edition or limited time release creates urgency in customers' buying decisions.
Lessons Learned
In spite of all her success, in her years of entrepreneurship Gretta has also had to learn from her mistakes, which she lovingly refers to as 'million dollar MBAs'!
For SkinnyMe Tea, the Instagram following grew from 0 - 600,000 within one year, all the while Gretta was operating as a sole trader and did not have the foresight of creating a company. So the marginal tax rate of her business was incredibly high in the first year.
With rapid growth of SkinnyMe Tea, it was hard to keep up with the production in-house and for a brief period, Gretta sourced her product from Chinese manufacturers. However, the quality did not live up to the standard and several batches of high-value stock had to be wasted. This prompted her to choose quality Australian manufacturers who have been her suppliers ever since.
SMT had to work with Therapeutic Goods Administration (TGA) to get regulatory approvals or they risked a multi-million dollar fine for not being regulatory compliant.
Gretta has an incredible amount of energy and enthusiasm in the way she has built her brands. Instead of finding the product-market fit which a lot of other entrepreneurship mentors talk about, Gretta's approach is to create a market and then launch a product. The Instagram platform provides a powerful tool for engaging with young people who spend several hours a day on their mobile phones. Once effectively engaged through great content, followers can be funnelled into choosing an exclusive product that provides something tangible to remind them of the creative brand that they like and love so much on their phone screens.